 What is Odoo?
Odoo is a suite of enterprise management applications, targeting Small, Medium and Multinational Enterprises including several departments. Odoo ERP streamlines all managements segments like Manufacturing, Finance and Accounting, Purchase, Sales, Warehouse, Customer Relationship Management, Human Resource, Point of Sale, Ecommerce and Website, Project Management, Document Management under one roof, thereby improving the efficiency and productivity of an enterprise.

What makes Odoo
different

?
A smooth and friendly user's experience that has been built to ensure the user seamless adoption.
Fluidity and full integration cover the needs of even the most complex companies. The flexibility of Odoo is such that apps can be added according to the growth of your company, adding one app at a time as your needs evolve and your customer base grows.
Thanks to the open source community, Odoo is actively maintained by a large base of developers to meet evolving customer needs and provide new, innovative applications.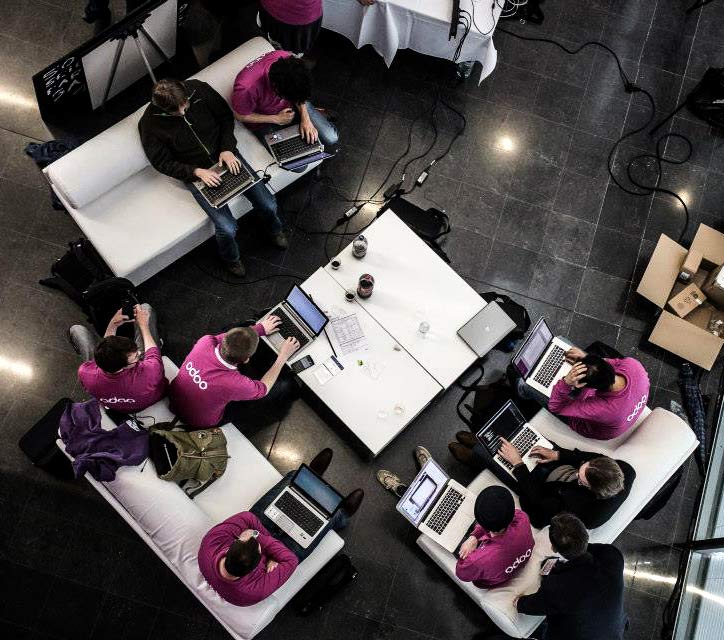 iBAS and Odoo ERP
iBAS acts as one of the best and trusted Odoo partner, constantly serving the best customization and implementation in Odoo ERP. We are enriched with highly skilled technical experts for developing, implementing and designing the ERP providing ultimate benefit to our customer base. iBAS help their clients achieve strategic business goals via technical ingeniousness, proven domain experience, and project management skills.