Publishing and monitoring customer experience will help you gain the trust of new customers and better engage with your community. In 2 clicks, allow your customer to share their feedback!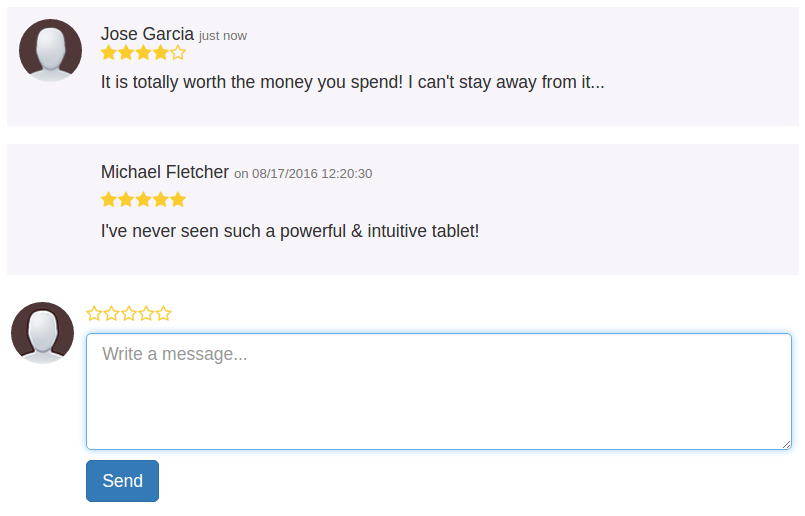 To Activate comments & ratings from the Customize menu of the product web page.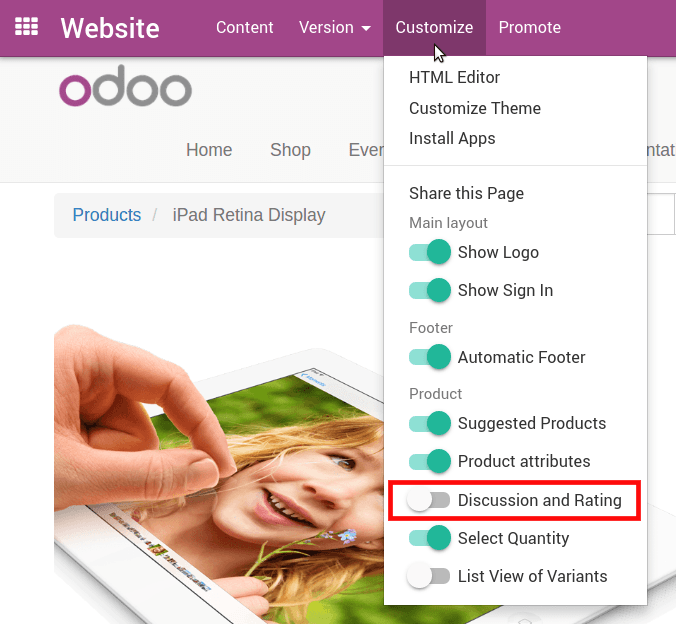 Click the product name to open the detail form and review the comment (in the product discussion thread). Note that visitors must be log in to share their comments and by default, the user who created the product is automatically set as a follower.